Graduating Grief Academy
The goal of the Graduating Grief Academy is to help you step back into living and loving your life again.
The Graduating Grief Academy consists of four levels:
My Grief Journey, My Healing Journey, My Transformational Journey and My Journey Back to JOY.
Each level in the Graduating Grief Academy leads you along the path from grief and pain to living a life you love again!
You can start at the beginning and move through the entire course, or select the level that feels right for you along this path.
Freshman Level
My Grief Journey
This is a self guided and self paced video course designed for those new to their grief journey. 
Many times in early grief it is impossible to read and retain information. This course provides you with help and tools you can use because you don't have to worry about reading, you just have to press play.
This course addresses how grief affects our emotional, physical, and mental state, and provides you with tools, techniques, and homework exercises that allow you to listen and work at your own pace.
Included in the My Grief Journey Video Series:
Introduction Video
6 Video Modules with exercises
Next Steps Video
Bonus Stillness/Meditation Video
My Grief Journey Workbook (PDF Download)
One free 30-minute session with me via Zoom
Access to the Graduating Group Community
Automatic Subscription to the Graduating Grief Newsletter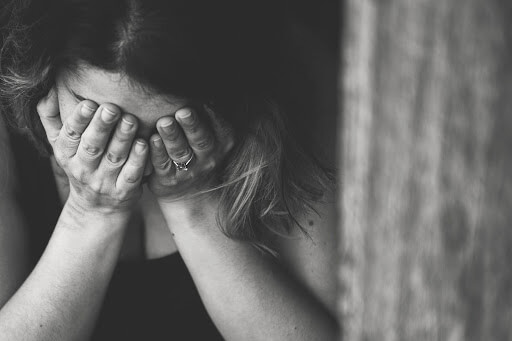 Sophomore Level
My Healing Journey
This is an interactive and focused 8-week Grief Completion support group. 
This is not Grief Therapy. 
This is Grief Support.
The goal is to walk you through the process of finishing your relationship with your loved one and reorganizing your life in a way that works for you.
In this support group we will be sharing our story, and encouraging the progress of each other as we journey together for 8 weeks. 
It will require reading and homework and a promise from you to commit to showing up every week for your best results.
Included in the My Healing Journey Support Group:
8 weekly sessions of Grief Coaching and Grief Support

Reading and Homework Assignments sent to you on a week to week basis

Group Support

One free 30-minute session with me via Zoom

Access the the My Grief Journey Videos

Access to the Graduating Group Community

Automatic Subscription to the Graduating Grief Newsletter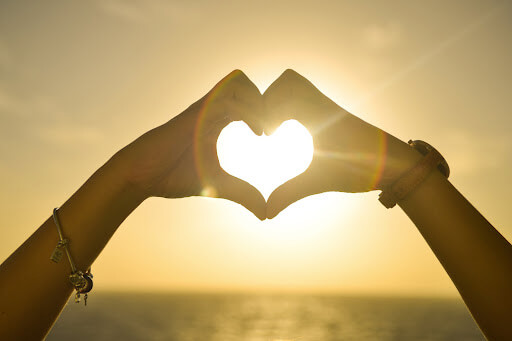 *Can also be offered as a private coaching course. If interested, book your call here
Junior Level
My Transformation Journey
This is an 8-week coaching/support group that meets weekly. 
Whether your loss is due to death, divorce, empty nest, career change or retirement, you will learn how to Redesign a Life You LOVE.
Together, we'll explore what we really want in life, who we are (as opposed to what others think we should be) and how we can take the steps to get there. 
In this community we will help each other build lives we can live on purpose, with passion, so we can make an impact with our lives for the rest of our lives.
Included in the My Transformation Journey Support Group:
Private access to weekly live 1-hour Zoom group coaching sessions

Worksheets for coaching sessions delivered to your inbox 

Admittance to the

private

Inspirationista's

Facebook group-community

Discounted rates for the Journey Back to JOY Experiences (Senior Level)

Exclusive, first to know information and early registration for all upcoming live events.

FREE enrollment in annual EnVision Workshop (virtually or in person)

FREE Upgrades to upcoming events

Access to the Graduating Grief Community

Automatic Subscription to the Graduating Grief Newsletter.
*Private Coaching Sessions are also available.  If interested book a call here
Senior Level
My Journey Back to JOY
Imagine visiting tropical locations where the water is turquoise blue, the sun is warm on your skin and the ocean breeze feels so refreshing.
What about the mountain stream that is so clear you can see fish swimming beneath the surface, hiking trails that are dotted with wildflowers and spotting a beautiful deer in the forest.
Sounds incredible right?
Why imagine it, when you can experience it?
Sometimes because of the trauma of what we have experienced in life, we can't ever imagine feeling joy again. 
That's why this trip is so important.
This is your JOURNEY BACK TO JOY!!
During this journey you will find healing and a community of friends and "new to you" friends who understand exactly what you are feeling, because we are feeling it or have felt it too.
Together we will explore the beauty of the outside world, as we explore the beauty that exists on the inside of each one of us.
This trip is going to challenge you, exhilarate you, allow you to achieve a new level of confidence. It will be so much fun your mind, body and soul will be filled with JOY!
This is not a trip where we look back, this is an experience where we engage fully in life and the present moment, and as a result are able to fully feel JOY again.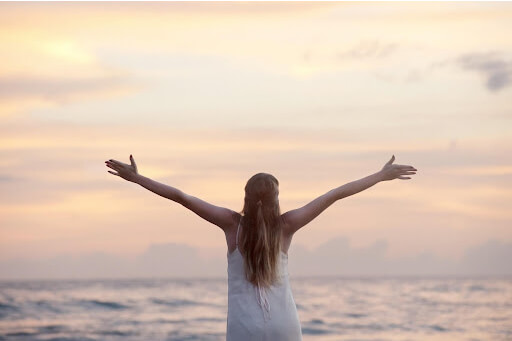 *Private Coaching Sessions are also available.  If interested book a call here